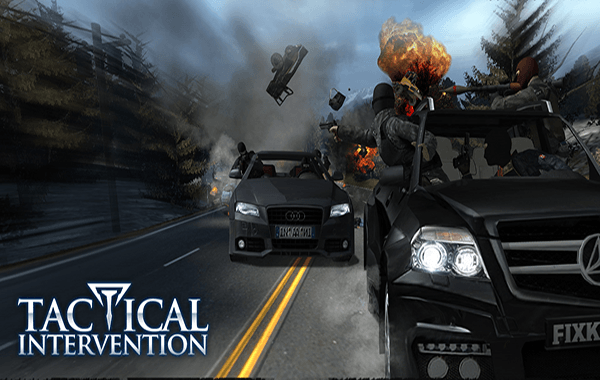 OGPlanet have  announced that the free-to-play shooter Tactical Intervention is going to be launched on March 28th.
Minh 'Gooseman' Le is the games main developer, and Minh was the co-creator of Counter-Strike, the hugely popular FPS, which he created as a Half Life mod in 1999.  Minh Le left Valve to create his own game – Tactical Intervention, created with South Korean studio FIX Korea. This runs on Valve's source engine and is similar to Counter-Strike, with terrorists and counter terrorists fighting against each other in different game modes, including escort, hostage rescue and hostage grab objectives.
Le has added in features in Tactical Intervention that are not in any Counter-Strike games, such as driving missions and the threat of police dogs. Other aspects of the game which help to differentiate it from Counter-Strike include rappelling, the use of riot shields and the ability to shoot out of moving cars while in high speed car chases.
The plan for continuous content in Tactical Intervention is the development of new maps and releasing them on a regular basis for free. Micro transactions (as are a part of most free-to-play games) will come in the form of improving a player's gear.
A video of the trailer can be found here
Before the launch of the game there will be a closed beta starting this Monday and an open Beta test running from March 14-25th.