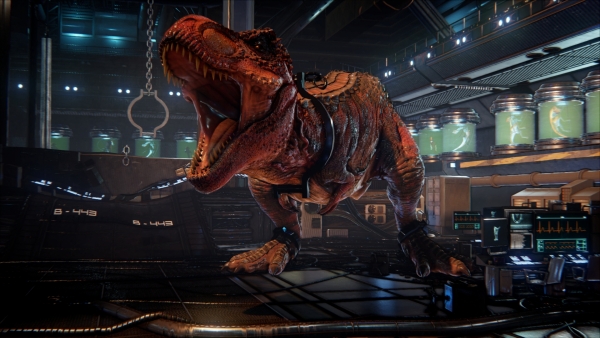 A huge batch of games have just been confirmed for release across the many PlayStation platforms, including the upcoming next-gen PlayStation 4 console.
We had previously heard that Zombie Studios' Blacklight: Retribution was coming to consoles, but we did not necessarily consider the PlayStation 4… well, we should have as Blacklight: Retribution will be released on the PS4 and will – most importantly – remain free-to-play. A new title has also been announced for the PS4 – Primal Carnage: Genesis by Lukewarm Media, a "story driven, episodic single player adventure that takes place in a world where dinosaurs have been brought back to life." The game is powered by Unreal Engine 4; the reveal trailer can be viewed at the bottom of this article. Both titles are being self-published.
Meanwhile, on the PlayStation 3 and PlayStation Vita front, Sony listed the following titles for release on the PlayStation Network:
Metrico
Spelunky
Divekick
Limbo
Sportsfriends
Guacamelee!
Dragon Fantasy Book Two
Ibb & Obb
Hotline Miami
Luftrausers
Velocity Ultra
Thomas Was Alone
Zombie Tycoon 2: Brainhov's Revenge
Metrico is a brand-new Vita exclusive, while Spelunky will utilise some exclusive new features in both versions.