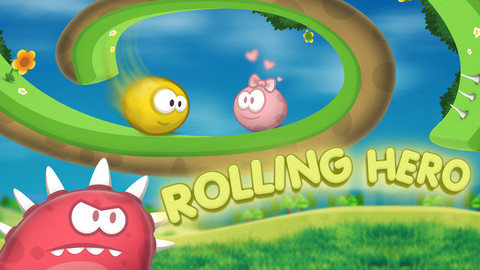 Chillingo released a new game called Rolling Hero and a major content update for Order Up!! To Go called Fortified Chef onto iTunes today.
Rolling Hero features a yellow ball shaped hero rescuing his girlfriend in this physics based puzzle platformer. Our hero is controlled with touch screen controls and can use a variety of abilities and environmental features like springs and switches to dodge traps and enemies. The game features 48 levels of play and is priced at $0.99. Check it out here. Read our review of Rolling Hero here.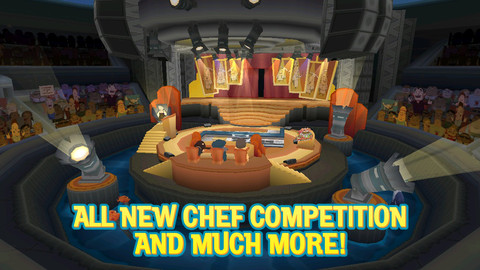 Order Up!! To Go "Fortified Chef" Update adds a new cooking competition located in Port Abello's Downtown Distrct where players will compete for the Golden Crown. The game is available fore free here.