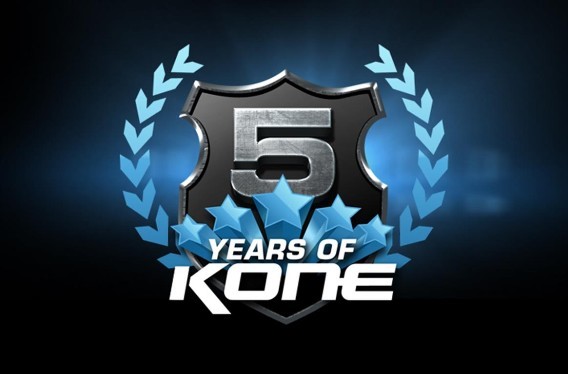 Roccat announced their line up for CeBIT in Germany today. The Kone mouse is celebrating its fifth anniversary and in celebration, a limited edition Kone Pure Color will be released. The mouse boast the same features at the Kone Pure but will be available in Hellfire Red, Polar Blue, Inferno Orange, and Phantom White.
Roccat will also be demonstrating their new Roccat Power-Grid software at CeBIT. Power-Grid runs on iOS and Android devices and turns them into a customizable macro touchscreen for the computer. The software has just entered the closed beta testing phase.
Finally, the Roccat Ryos MK Pro mechanical keyboard will make its first public hands on debut at CeBIT. The mechanical keyboard features individually illuminated keys available in CHERRY MX Blue, Black, Red, or Brown switches.