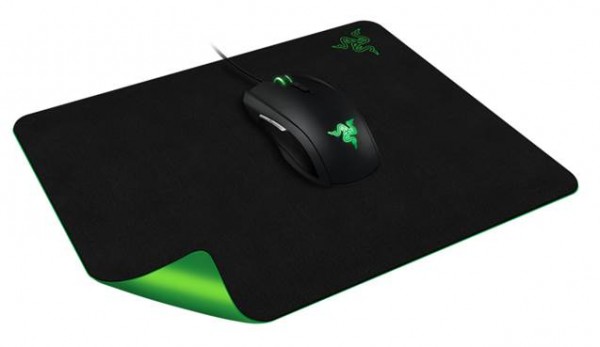 Leading gaming peripheral inventors, Razer, have just released the latest in their line of mousepads, the Razer Megasoma 2. The Megasoma 2 mousepad is constructed with a kind of silicon-base that makes it both hard and precise, but also flexible and with a cushioned feel.
The mousepad is also being praised as being an improvement over its predecessor by being thinner and by being treated with an anti-static solution ensure the most smoothest possible movements. On the mousepad Razer had this to say –
"This is the mat for gamers who need a no-fuss, all-in-one solution built to go the gaming distance," says Min-Liang Tan, Razer co-founder, CEO and creative director. "We've improved on our ground-breaking original design, absorbing customer feedback as we always do, and I'm confident what we've launched is the best all-in-one mouse mat in the world."
Be sure to check out the official store page for more info.
ADDITIONAL INFO FROM PRESS RELEASE
About the Razer Megasoma 2:

The Razer Megasoma became a worldwide phenomenon as a revolutionary hybrid soft/hard mat that delivers the comfort and flexibility of the former, with the precision of the latter.  The Razer Megasoma 2 returns with a complete overhaul of design and construction, improving surface stability for marked improvements in mouse control.

Price: USD $39.99

Availability:

Razerzone.com – available now

 

Product features:

Hybrid silicon soft/hard mat
Specialized texture design for comfort and precision
Durable anti-static, anti-fraying surface
Non-slip rubber base
Product dimensions: 230 mm/9.06 in. (w) x 350 mm/13.79 in. (l) x 2.3 mm/0.09 in. (h)