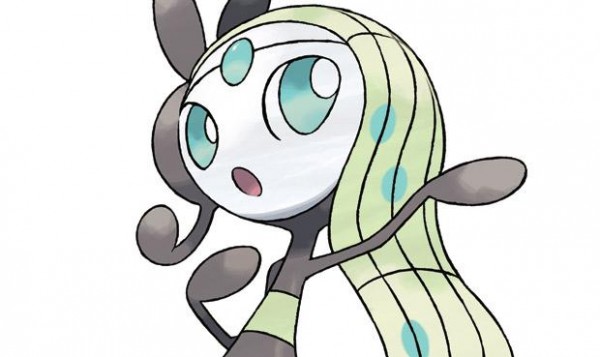 Yes, Pokemon fans, after a good wait, the legendary Meloetta is now available for download in specific locations worldwide. Those who have a copy of Pokemon Black/White or Black 2/White 2 can download this legendary at EB and Target retail stores Australiawide, and participating JB Hifi stores in New Zealand. Those in the states can simply visit their local Gamestop for a download as well – as we did mention this event is worldwide.
If you need a refresher, here are some details about the new Poke:
Meloetta is the rare and powerful Melody Pokémon that keeps opponents on their toes with its one-of-a-kind ability to alter Formes in the middle of battle. Players who attend the retail distribution event will receive Meloetta at Level 50 in its Aria Forme, in which it fights as a Normal- and Psychic-type Pokémon. If a battle calls for a change of tone, Meloetta can switch to its Pirouette Forme and become a Normal- and Fighting-type character—the first-ever Pokémon with such a type combination.

Meloetta changes Formes using Relic Song, a special damage-dealing move that can only be learned when Meloetta is added to your party and listens to the music of a guitar player at Café Sonata in Castelia City. When players receive Meloetta at the distribution, however, it will already be outfitted with a suite of powerful moves—Close Combat, Teeter Dance, Psychic, and Round.
Of course all you need is a DS/3DS system with the mentioned cartridge, an in-game Pokedex, and no more than 11 wonder cards. Simple enough, right? To get to know Meloetta more, you can also download the Pokemon TV app that recently launched on the Appstore and Android and enjoy the animated short Meloetta's Moonlight Serenade. This event is live now and only goes until April 19th, so plan a trip and grab this new species while she (or is it a he?) is available.