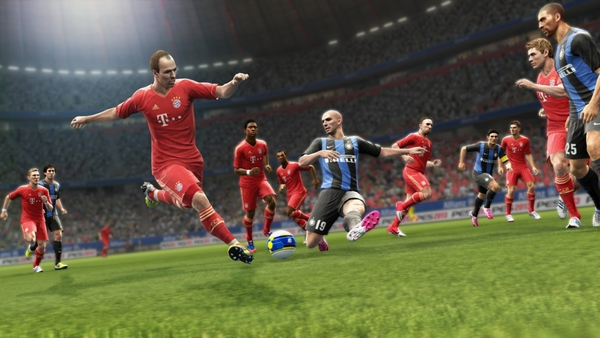 Fans of the Pro Evolution Soccer series, or PES as it is also known, that haven't gotten PES 2013 yet because they've been waiting for a deal should check out Xbox Games on Demand and/or Steam. Publisher Konami has announced that the game is now available for download from both of the services for a reduced price.
Aimed at being the most realistic soccer experience on the gaming market, PES 2013 was developed while working with fans to ensure that the game would provide exactly what fans want in terms of control. Introducing new features such as the PES FullControl, Pro-Active AI, and Player ID system, PES 2013 provides a realistic experience by letting the players on the field utilize their real-life style of play.
Those interested in cashing in on these reduced prices can download PES 2013 on Xbox 360 from Games on Demand HERE or Steam HERE.