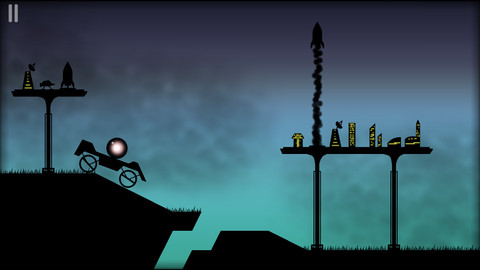 Welcome back for this week's iOS Game Suggestions. If you missed last week's, or are new to the suggestions, click on the link below and check out what cool games you should be picking up for your iOS device along with the introduction on how the suggestions work. (suggestions 1 has how it all works)
MasterAbbott's iOS Game Suggestions
A great week on iTunes! As always, it started slow and but ended with a bang! There are many must-buy games this week in all departments, FREE, 99c and over 99c. This week I've suggested a total of 18 great quality titles. Make sure you check them all especially… Castle Champions, Heroes Of Destiny, Rolling Hero, NightSky, Le Vamp  just to name a few.
Break down below :
11 – FREE Games
2 – $0.99c Games
5 – Over $0.99c Games
As always for this week's suggestions are all new titles that you should take a look at and consider spending your hard earned iTunes cash / time on.  Well the Free games just below certainly should all be given a shot as they won't cost you anything!
For The Cheapskates – FREE GAMES
 

MASTERABBOTT'S FREE GAME PICK OF THE WEEK!

Castle Champions – Price : FREE – Publisher – Gamenauts (Build & Battle – experience the addictiveness of tower building meets RPG hybrid gameplay! The coveted honor of being the Castle Champions is up for grabs! Build your castle to house and train an army of mages, paladins, archers, and other warriors to battle in the Amateur & Pro Leagues against other fearsome teams. Manage your castle by housing civilians who must run the restaurants, banks, and other establishments and protect them vigilantly against monstrous invaders.) on iPad & iPhone. GET IT NOW FOR FREE

The Croods – Price : FREE – Publisher –

Rovio Entertainment

 (From the creators of Angry Birds and the creative minds at DreamWorks Animation: a FREE new game based on the upcoming motion picture phenomenon! Meet the world's first modern family: The Croods! These cavemen are breaking out of the Stone Age with the use of a new r-evolutionary tool: the IDEA! The Croods will Hunt & Gather their way through spectacular new landscapes as they tame fantastic and never-seen-before creatures. Help The Croods survive the wild…and each other!

) runs on iPad & iPhone.

GET IT NOW FOR FREE

Eat Eat Hooray! – Price : FREE – Publisher –

The Playforge

 (Morps are happy creatures that just like to build and eat! But the mischievous Rexputin, renowned dinosaur wizard, has kidnapped all the Morp-izens! Only you remain to rebuild a Morp City and teleport to different worlds where you will save your Morp friends, discover treasure, collect prizes, foil the dinosaur wizard, and more!

) runs on iPad & iPhone.

GET IT NOW FOR FREE

 
Heroes Of Destiny  – Price : FREE – Publisher –

Glu Games

 (Direct a team of heroes with unique skills through a series of intense battles for fame, glory, and epic loot! A mysterious evil known as the Darkness has invaded the Kingdom of Lerona and beyond, corrupting everything in its wake and unleashing chaos. Assemble your hardy group of heroes – champions to battle the hordes of crazed, blood-thirsty monsters that terrorize the kingdom.

) runs on iPad & iPhone.

GET IT NOW FOR FREE

 
UNO & Friends – The Classsic Card Game  – Price : FREE – Publisher –

Gameloft

 (Playing UNO with friends, family, and the millions of fans worldwide has never been easier! Join one of the largest online mobile gaming communities and enjoy an all-new multiplayer experience, competitive leaderboards and fun customization options that let you shout "UNO!" on a whole new level!

) runs on iPad & iPhone.

GET IT NOW FOR FREE

 
Electric City: A New Dawn – Price : FREE – Publisher –

Jump Games

 (Your task is to build an urban experiment in a post-apocalyptic age where Earth's inhabitants are dead-set against making the same mistakes that preceded to the eventual fall of the previous civilization. This is a time when electrical power is not only a measure of the society's economic and technological development, but transcends in becoming the core social glue, acting as state, religion AND economy. You alone are in charge. Use your instincts, resources and experience to build, power and populate Tom Hanks' Electric City.

) runs on iPad & iPhone.

GET IT NOW FOR FREE

 
Shooting Showdown – Price : FREE – Publisher –

Naquatic

 (Experience the game that changed the FPS genre forever. Match up against your friends, your enemies, or anyone in the world in the world's first virtual reality shooting range!

) runs on iPad & iPhone.

GET IT NOW FOR FREE

 

Tree World – Price : FREE – Publisher – Playforge Games (Can you grow your tree to the sky and make it a home for adorable critters? From the developers of the hit games Zombie Farm and Zombie Life, The Playforge presents Tree World! DISCOVER over 140 different critters from the adorable Caterpillow to the legendary Nautilus! COLLECT them all! TRADE with friends to complete your collection!) on iPad & iPhone. GET IT NOW FOR FREE

 
Towers & Dungeons – Price : FREE – Publisher –

Ravensburger Digital

 (Build a magic tower high up towards the sky with your minions or dig far down to reach the dungeons in search of the legendary dragons' home. Explore the world of Eugene – the little green dragon – floor by floor, and help him find his home. Compete with your friends, visit their towers or caves and play lots of pranks with your minions.

) runs on iPad & iPhone.

GET IT NOW FOR FREE

 

Dragon Story – Price : FREE – Publisher – TeamLava (Hatch, raise, and breed dragons of all colors on magical islands! Raise your dragons from babies to epic adults and breed them to discover rare dragons! Become the best Dragon Caretaker – you could be the first to discover the ultra rare Diamond Dragon!) on iPhone & iPad. GET IT NOW FOR FREE

 

Match-Up! by Big Fish – Price : FREE – Publisher – Big Fish Games (Lose the wait with Match-Up! by Big Fish and play in FREE, fast paced, real-time casual game tournaments. Are you tired of your friends taking forever to play their turn? Well now you can Match-Up! instantly in a Word, Match-3, or Mahjong game and play LIVE against players all over the world.) on iPhone & iPad. GET IT NOW FOR FREE
For The Bargain Hunters – 99c Games
| | |
| --- | --- |
| | Rolling Hero – Price : $0.99 – Publisher – Chillingo (The evil Redman has kidnapped our hero's girlfriend and you'll have to turn the world upside down to find her — literally! Roll though snowy regions and scorching volcanoes, rotating each level to solve the puzzle and guide our spherical hero to each portal.) runs on iPad & iPhone. BUY NOW |
|   | Super Stickman Golf 2 – Price : $0.99 – Publisher – Noodlecake Studios (20 Dynamic Courses. Never have the links been better looking or as unique as now. Moving obstacles, portals, magnets and more await you on the most creative courses to date. Turn Based Multiplayer. What is better than golfing alone? Why bringing a friend of course. Now you can go head to ahead against all your friends on your schedule with the new Turn Based multiplayer mode. Earn big rewards and even bigger bragging rights.) runs on iPhone & iPad. BUY NOW |
For The Millionaires – All games over $0.99
 

MasterAbbott's over 99c Pick Of The Week!

NightSky – Price : $1.99  – Publisher – Nicalis (With varied and beautiful worlds, each is broken into different areas. Use intuitive touch controls to maneuver a mysterious crystal sphere and unlock the mystery. There are no enemies, no bosses and no violence in NightSky. Combining black silhouettes with vibrant colors and beautiful artwork, NightSky will capture your imagination instantly. Roll through picturesque worlds, each with its own atmosphere, environment and personality. Discover its secrets.) runs on iPhone & iPad. BUY NOW

 

Blazing Souls Accelate – Price : $13.99  – Publisher – HyperDevbox Japan (Several decades have passed since the end of the Seven years' war, and peace has finally begun to take hold throughout the war-weary world.
It is in this time of relative tranquility that Zelos, who makes his living as an independent contractor,
comes into possession of a crystal infused with incredible levels of magical energy called a "Core Elemental"
after being involved in a freak accident.) runs on iPhone & iPad. BUY NOW

 
Master Of Alchemy – Vengeance Front – Price : $1.99 – Publisher –

Forge Reply

 (Become a true Alchemist using new and peculiar alembics! The environment itself is a tool at your disposal, so that matter can vaporize or sublimate. Will you go for the alchemic cannon to shoot the particles? Or will you transform them, following a different path? There are even special badges for those who can reach their goal using as few tools as possible.

) runs on iPad.

BUY NOW

 
Ridiculous Fishing – A Tale Of Redemption – Price : $2.99 – Publisher –

Vlambeer

 (A handcrafted game about fishing with guns, chainsaws & toasters. Follow Billy as he tries to find redemption from his uncertain past. Chase your destiny on the high seas and embark on a heroic quest for glory and gills.) runs iPad & iPhone. BUY NOW
 

Le Vamp – Price : $1.99  – Publisher – High Voltage Software (It's a beautiful day and little Le Vamp just wants to go outside and play like any other boy. Of course, most other little boys aren't Vampires! It's your job to guide and protect the rambunctious young Le Vamp as he runs through the forest, oblivious to the dangers it contains. Only your quick flicks and taps can protect him from sunlight, running water and deadly foes. Along the way, you can help him gather coins for upgrades, or feed him Blood Pigs to keep him happy and healthy (or as healthy as an undead can be, at least!).) runs on iPhone & iPad. BUY NOW
There you have it folks these games should keep you busy for quite some time well until next week at least. I'll be back next week for another dose of iOS goodness, in the meantime if you would also like to suggest your own suggestions, please feel free to share them in the comments section below or in the iOS forum section on the site here.
Remember kids, Play Hard Or Don't Play At All!2