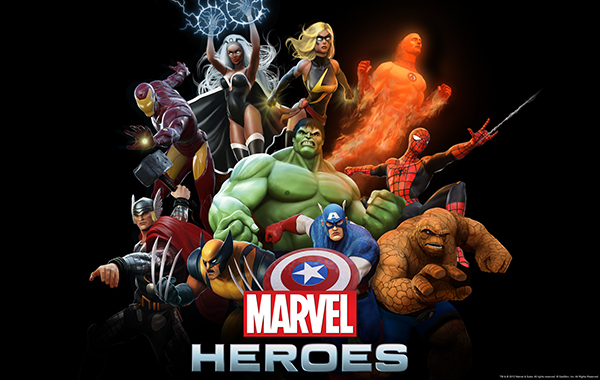 Gazillion Entertainment announced at PAX East that the free-to-play massively multiplayer online action RPG Marvel Heroes will launch around the world on June 4.
Players who have purchased the Founders Packs as part of the Marvel Heroes Founders Program will receive early access to the game up to seven days early, beginning on May 28. The Marvel Heroes Founders Program lets players purchase limited-edition Founders Packs which enable them to extra benefits online. These include access to their favorite heroes, unique costumes, early game access, and in-game currency that can be used to buy in-game items at launch. The value-packed Marvel Heroes Founders Program is available until June 3.
David Brevik, President and Chief Operating Officer of Gazillion Entertainment has said
"When we started working on Marvel Heroes we knew exactly what we wanted to make – an unrivaled multiplayer free-to-play action-RPG experience that allowed gamers and comic fans to play as their favorite Super Heroes.This is an incredibly exciting day for all of us at Gazillion and we can't wait to let gamers experience the Marvel Heroes world and our fresh take on the massively multiplayer online genre."
Marvel Heroes is the Marvel MMO that enables you to play as Iron Man, Thor, Wolverine, Hulk, Spider-Man, Captain America and many more as they attempt to stop Doctor Doom from devastating the world with the power of the Cosmic Cube. The game features a  leveling system which is unique to each Super Hero. It also includes diverse locations set across the expansive Marvel Universe, a complex crafting system, action-packed PvP and much more.
Marvel Heroes will be available on June 4th as a free download for PC and will be available for Mac OS post-launch.