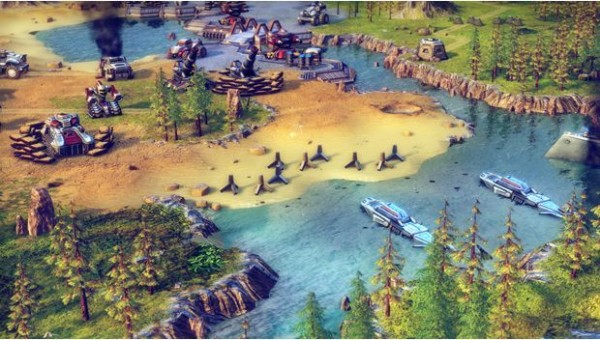 Award winning independent game developers KING Art games, best known for producing high quality point and click adventure games, recently announced it is seeking fan funding through Kickstarter to complete its unfinished turn-based strategy game Battle Worlds: Kronos.
A prototype of the game was completed six years ago and fans of the strategy genre have been asking for the title ever since. Creative Director Jan Theysen spoke about why now was the time for his team to return to the title.
"We're really excited at the thought of finally putting all the pieces of this game together, after having to stop development on the game some years ago. The time wasn't right for a resurrection of classic turn-based strategy, but now we believe the world is ready"
The game needs $120,000 to be completed and is likely to achieve that goal with its already established community support. Those who support the campaign with a minimum of $20 will receive a full digital copy of the game and gain access to an exclusive beta as well as access to the development forums.
Battle Worlds: Kronos is a turn-based strategy game based on a hexagonal style grid with two single player campaigns, challenge maps and both live and asynchronous multiplayer modes. It is planned for release on PC, Mac and Linux.
If you would like to help the cause which is almost half way there already, visit the Battle Worlds: Kronos Kickstarter campaign.