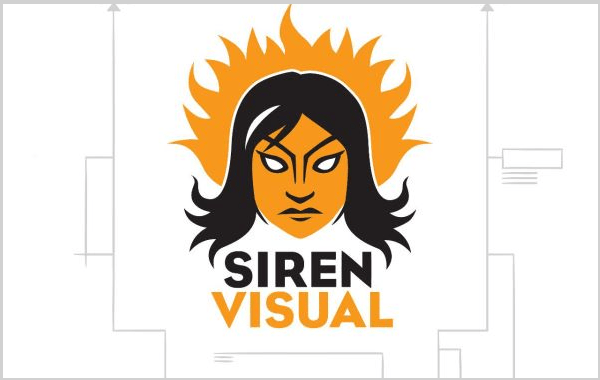 Recently I got a chance to interview Production Manager at Siren Visual, Elio Fois. We discussed Siren Visual's history and future, the popular noitaminA brand, new merchandise ranges for certain Siren Visual series, their thoughts on the current anime landscape and much more.
Q. Siren Visual has been around for more than 25 years now in Australia and nearly 20 years since it began distributing anime. What do you think has attributed to Siren Visual's success in the anime industry?
A. Firstly, we were the Company that brought anime to Australia with our launch of the Manga label, based in the U.K., back in 1994. With the release of titles like Ghost in the Shell and Ninja Scroll it was totally new for Australian audiences who had been, for many years, exposed to Japanese anime through Astro Boy, Gigantor, Prince Planet and Marine Boy, throughout the 60's but had never been exposed to the newer more elaborate or indeed darker productions, both for film and TV, that Japanese Companies were producing from the late 80's onwards. Our return to anime, in 2009,was due to a combination of factors including the niche market genre, the maintenance of the fanbase and the catalogue of titles that could be created over a long time period. Japanese Companies were also maintaining a high level of title production and many worthwhile titles remained unreleased, especially those that were not being dubbed into English. I think our success since 2009 has been as a result of the demand for both dubbed and subtitled creations that were not being released yet in demand.
Q. How would you describe Siren Visual's position in the Australian anime industry?
A. Without doubt Madman remains the pre-eminent company for anime releases in Australia and they have put a lot of resources and effort into that side of the company. However, as mentioned above,there was room for a second tier player that picked up good titles and also put an effort into providing something a little different. I think we are now respected by the anime fanbase, release consistently, attend most of the major, Australia wide, anime events and interact with our customers through Facebook and our own website. This has all combined to put us firmly in the minds of anime fans and to make us the number 2 player.
Q. In the past few years Siren has released an increasing amount of off-beat anime titles such as those from the noitaminA brand. Some of which have never been released in any other English speaking region. What makes niche titles like the noitaminA line so popular?
A. Once again I think it is the need for us to be doing some things a little differently and the noitaminA titles have given us this opportunity. Most remained unreleased in the U.S. or did not receive English dubs, although quite a few of the more recent titles are now getting those dubs. It was a deliberate move and as with all risks some have been successful releases and others not. A title like the recent Thermae Romae has been totally unique in it's style and theme and that is not a bad thing.
Q. The name noitaminA represents many things to anime fans. What does noitaminA mean to Siren Visual?
A. To Siren Visual it is a brand within our brand. Fuji Creative have gone out there and sourced/produced titles that may not have been green lit by many other studios. They have also created their own merchandise store, which I visited on a recent trip to Japan. This is where they hold screenings, serve coffee, sell merchandise and generally launch the noitaminA titles that are upcoming. We are just happy to be able to help push this in Australia.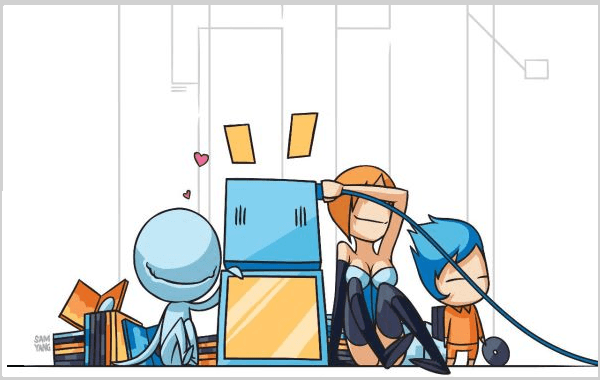 Q. A growing trend in the Australian anime industry is the increase of subtitle-only releases. What is the benefit of subtitle-only releases in comparison to dubbed releases?
A. Frankly speaking there is no "benefit" in releasing sub-titled series or films as sales results,in most cases other than a few exceptions like "When they Cry" series, are never like those of dubbed releases. However, as previously mentioned, there are some great series that either are ignored by U.S. licensees or slip past their radar that deserve to be released, as with the follow on to "When they Cry"…"Higurashi no Naku Koroni Kai". We will still be looking out for more subtitled only releases in the future.
Q. Siren Visual previously simulcast the anime series Tiger and Bunny through ANN Video. Will we see any more simulcasts like this?
A. Unfortunately our association with ANN ceased at the end of 2011. The results achieved by them for our simulcasts and the costs involved in keeping their end going were just not adding up. It is not something we are working on at the moment.
Q. What can we expect to see from Siren Visual in 2013 and beyond?
A. In 2013 you will continue to see Siren Visual making regular announcements about title acquisitions with Tiger & Bunny, Book of Bantorra, Intrigue in the Bakumatsu, Mawaru Penguindrum, Heaven's Memo Pad and a few more taking us to mid year. We will also be launching our first titles onto iTunes, for download and last but not least we will finally, after many, many years of the Japanese Companies being very reluctant to allow it we will be putting together ranges of merchandise for sale in Australia and New Zealand, for some titles.These will include t-shirts, coffee mugs, caps, note pads, key rings, etc. I intend to expand as much as possible into this area, contracts permitting. 
Q.  How would you describe the current state of the Australian anime industry and its future?
A. Judging by the continued presence of large numbers at most of the anime events we attend, the Facebook numbers (nearly 4000 to date) that we have and the store and online sales levels we are achieving I would say that currently it is still quite strong and stable. Blu-Ray has not set Australia on fire, as yet, but it is slowly picking up. Anime is a genre that will outlive more mainstream TV or Film and the "collectors" fanbase remains as vibrant and dedicated as ever. Therefore I see a "steady as she goes" future at this point in time.
That concludes our interview with Production Manager at Siren Visual, Elio Fois. For more information on Siren Visual and their products you can check out their official website here. As always be sure to let us know what you think in the comments section below.