Bottomline Guild just announced that GamePocalypse 2013 will have all proceeds donated to the Wounded Warrior Project. GamePocalypse 2013 will be a 24 hour event where gamers will get to play their favorite MMOs like Rift, World of Warcraft, Guild Wars 2, and PlanetSide 2. With all proceeds going to the charity, the event goal is to raise $50,000 for the wounded troops. 24 hours of playing games and cash donations are the least we can do as gamers to support those that serve to protect us and were injured in the process.
With such a grand event, there will of course be prizes for those that participate. As a sponsor FleshEatingZipper will be donating prizes courtesy of Sony Online Entertainment. Looking for a new PC? Well, Bossrigs.com will be raffling off a gaming PC during this event. PlanetSide 2 will even have t-shirts and hoodies to dish out. Rycon, Event Coordinator for Bottomline Guild, had the following to say:
It [GamePocalypse 2013] represents two things that are dear to me: playing games and helping others that are in need. With GamePocalypse, I get to do both!
Here is a mock list of guilds that will be participating in games during the event:
World of Warcraft:
Bottomline Guild
Guild Wars 2:
Bottomline Guild
Rift:
Bottomline Guild
PlanetSide 2:
Agony
Azure Twilight
Black Widow Company
NoNonsenseGamers
Sons of Odin
ZCompany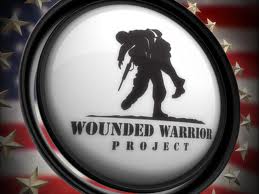 Let's put out the facts here. There is a good cause to serve. To serve you only need to play hard during the 24 hours and possibly donate some cash. That is not too much to ask for when the Wounded Warrior Project serves those that placed themselves in danger for the sake of others. So on March 16th at 12:00 AM CST, I know where I'll be. Do you?
Serve your brothers and sisters (here).