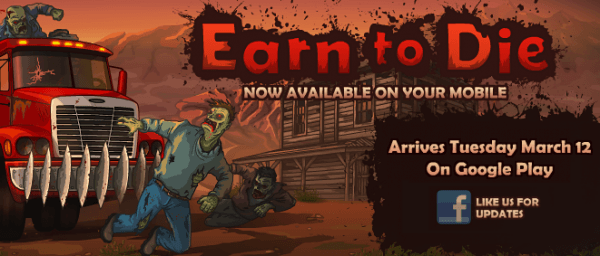 Start your engines!
Your mission: reach the military base for emergency evacuation before zombies overrun you.
The successful online and mobile flash game Earn to Die will be released on Google Play for Android this Tuesday, March 12th. Brought to you by Toffee Games and Not Doppler, the action and survival racing game promises you a satisfying dose of zombie kills as you demolish your way through hordes of them in the cross-country.
The game's features include a brand new and extended zombie apocalypse Story Mode, eight awesome upgradeable vehicles, Championship Mode to improve your overall race times and an intimidating Halloween Mode! As can be expected, the Android version will contain all the characteristics offered in last year's iOS version.
It has been announced that Earn to Die will be available on Android for $1.19. Check out the teaser trailer provided below.