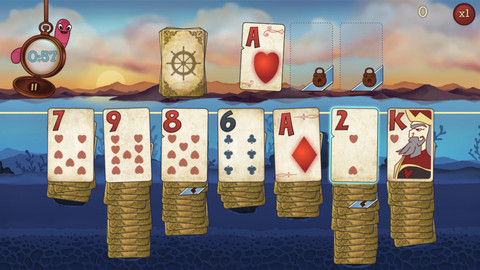 EA released a new game via PopCap Games and a lovely infographic about Real Racing 3 this week.
PopCap Games will be releasing a iOS version of the popular Facebook game Solitaire Blitz. The game is a fast paced variation of Solitaire where players must clear the screen in 60 seconds or left. "The touch-screen experience takes Solitaire Blitz to whole new level. Combined with everything else that makes this game so amazing, you end up with the best free solitaire game available for mobile devices," said Scott Willoughby, franchise director for Solitaire Blitz. "Existing fans and first-time users alike are going to love this new version, especially since they can now compete with friends for high scores on the go." Download the game for free here.
EA Mobile released some interesting statistics about their recently released racing sim Real Racing 3. Gamers have clocked in an impressive 14 million hours racing since the launch of the game. The game is available for free here.