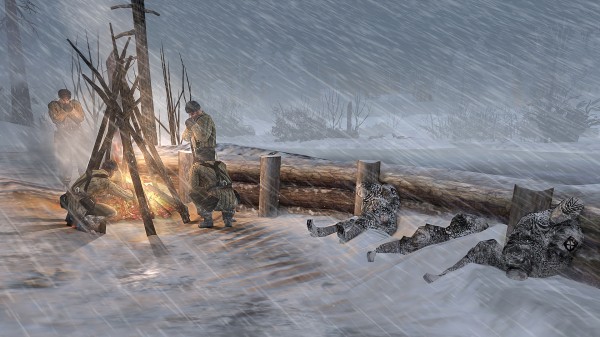 Company of Heroes 2 is hoping to make strides past its predecessor by upping the ante of realism in many different respects.  It isn't looking to make just a few enhancements and call it good, instead trying to make every element in the game as real as possible.  To point out just what all they've done to improve on the realism can be found in the info-graphic that Relic Entertainment and SEGA have just released.
Players can check out what all these changes by viewing the info-graphic below, click it to see the full sized image in a new tab.  From locations, to events, to weapons, and even the sound of the weapons are based on the real deals, in hopes of adding that extra depth to the feel of gameplay.  As well as the story itself coming straight from stories from the Eastern Front.
Company of Heroes 2 will be releasing in North America and Europe June 25th, 2013 for PC.