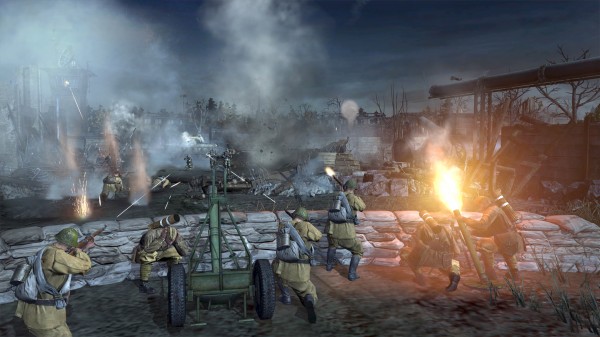 After being acquired by SEGA from that whole THQ thing, Company of Heroes 2 has kept moving forward and today they have announced the release date for the sequel to the hit strategy game.  Finally being released June 23rd, 2013 some fans may note that this is a little bit past the "early 2013" previously given for the game, but Relic Entertainment has apparently been using the time to ensure Company of Heroes 2 lives up to the original.
Now including ColdTech weather system, the new TrueSight for a dynamic line of sight system, and realistic destructibility, Company of Heroes 2 will be adding a lot more depth and strategy to the gameplay.  With luck the extra time spent with this delayed release date will mean a much more polished product for fans to enjoy.
Company of Heroes 2 will be releasing in North America and Europe on June 23rd, 2013 for PC.