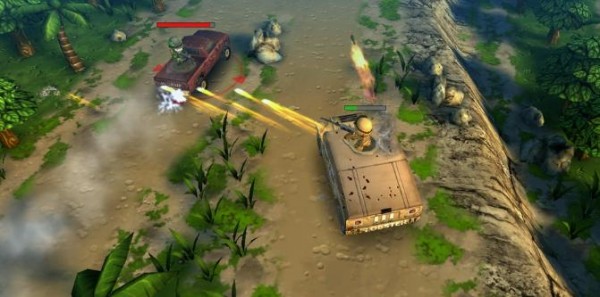 Today Chillingo announced the launch of Tiny Troopers 2: Special Ops. You can lead your team of Special Ops soldiers to victory in over 20 action packed missions. Chillingo has published made games like Angry Birds, Cut the Rope, Contre Jour, Orc Vengeance,  The Gods,  Pixel People, Anomaly Warzone Earth plus many many more.
Tiny Troopers 2: Special Ops will feature brand new upgrade systems with new missions and enemies. There will also be enhanced graphics and improved gameplay controls.
To purchase the game for 99 cents on the iTunes store for either your iPad or iPhone, you can go here. If you want to find out more about Chillingo you can visit their website here, or follow them on twitter here.   Stay tuned our review for the game will be live shortly.