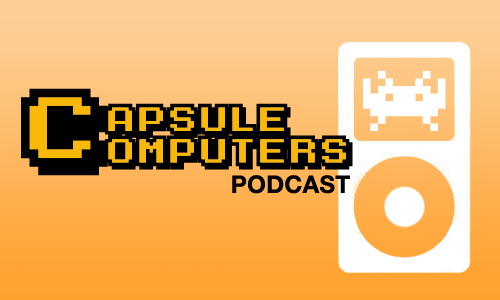 Welcome to the Rebranded, Retooled, and Revamped Capsule Computers Podcast! Are you ready for this? After a bit of work, we are back  with a new host, a new name, and a completely different structure. Instead of segments, CC Unplugged is all about gaming. No gimmicks. No segments. Just the Capsule Computers team talking about the video game world and everything that falls in-between.
So what do we have in store for you this week? Dustin Spencer takes the reigns with Luke Halliday as they discuss what they have been up to in the pixelated world, where topics arise such as the state of the iOS market, Monster Hunter 3 Ultimate, and even a generation recap where we grade each console and look to the future. You even might find our own opinions to be quite intriguing (Can Dragon Quest save the Wii U? Well, you will have to listen to find out why!).
So snag up a download, tell your friends, and get UNPLUGGED!
• SUBSCRIBE: iTunes Podcast Channel | Podcast RSS Feed
• DOWNLOAD: MP3 (right click/save as)
Send all your video game or podcast questions, hints, suggestions, answers to questions and feedback to podcast@capsulecomputers.com
SPONSOR PLUG

Special Mention to our partners over at Razer, us here at Capsule Computers we are geared by gamers, for gamers.