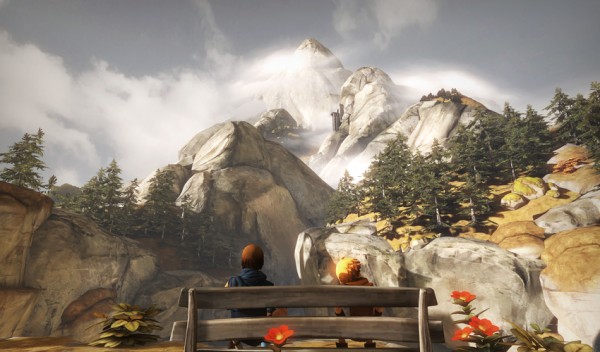 Brothers – A Tale of Two Sons, a new game from developer Starbreeze Studios and publisher 505 Games, has just gotten a walkthrough trailer to show off and make sure players understand the game's key feature.  As can be deduced from the title, the game has two main characters an older and younger brother, but this game is not at all a co-op game.  Players will in fact be tasked with controlling both brothers at the same time with a single controller.
Those getting concerned about how a game like that will be able to play shouldn't worry too much as the walkthrough trailer mentioned above shows not only how easy it is to control both characters, but why it is important for a single player to control them both.   The controls themselves are simple and intuitive enough, just watching the video makes it easy to wrap your mind around it.  Besides just the core gameplay, Brothers will also include an emotionally deep story set within an immersive environment without the need of a HUD.
Being lead by Swedish director Josef Fares, Brothers – A Tale of Two Sons will be coming to XBLA, PSN, and PC via Steam in Spring 2013.  Players can click the images in the gallery for a more detailed look at the game and watch the walkthrough trailer embedded below.