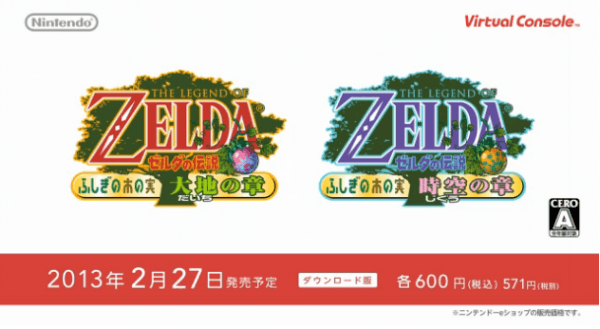 For the Nintendo Virtual Console on handheld devices. If you're an owner of the Nintendo 3DS or the Nintendo DSXL then if you live in Japan you will be able to purchase two of the more charming The Legend of Zelda games available, Oracle of Ages and Oracle of Seasons.
The games were originally released on the Gameboy Colour system and were highly regarded in their time as great games. By using special codes you could unlock elements of one game and put them into the other, same as if you had a link-cable and two Gameboy devices.
It'll be interesting to see how these ports handle. The game is released the 27th of February, 2013. No word on an English release just yet.