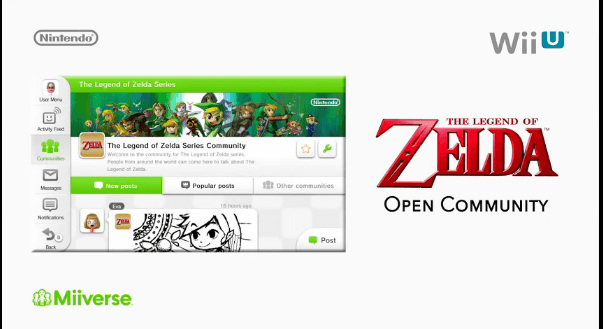 Nintendo have announced earlier tonight that they would be a Miiverse channel based around past franchises. The first of these channels is to be the The Legend of Zelda channel based on the Zelda franchise. It is here that players will be able to discuss all things Zelda. And hey, sometimes, Eiji Aonuma is poised to join the discussions.
This is an excellent move for Nintendo as they have just released their Hyrule Historia in conjunction with Dark Horse publishing, so fans will now have an excellent place discuss the discrepancies and other theories presented with the book.
Are you a Zelda fan? What do you think of this?