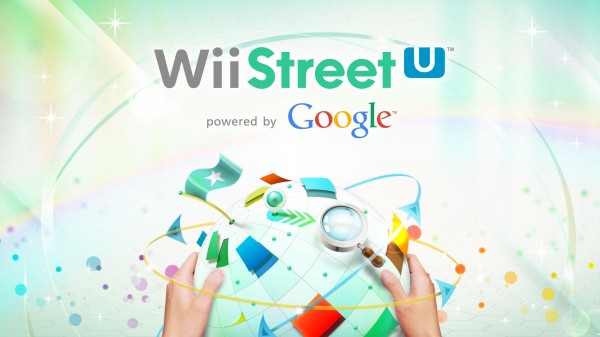 While the Wii U is a bit quiet on the software side of things at the moment, owners of the console can breathe easy knowing they can take it to the streets – quite literally. Yes, Wii U Street – powered by Google has hit the Wii U's eShop at the price of free, and allows users to get a whole new view of the world.
Wii U Street contains map data and 360° panoramic Street View images gathered by Google to let players use their Gamepad as a viewing device for the world.
Here are some more details on the new App that can pretty much be downloaded for free worldwide (or at least North America, Australia, New Zealand, and Europe…that is):
The Wii U GamePad is integrated with Street View in innovative and accessible ways: use the touch screen to type in exact addresses to fly to your favourite places, and thanks to the motion sensors inside the controller you can move it 360° to enjoy the entire view of sights around the world. The whole family can join in, as your 360° window on the world is displayed on the TV screen in the living room. Wander around wherever you fancy going or ask Nintendo to be your guide, with recommended places to visit built into the application for easy access.

Wii U is the latest home console from Nintendo and through the innovative Wii U GamePad controller offers more choice and variety of gameplay than ever before. The Wii U GamePad offers an integrated second screen and can also be used independently of the TV set with certain software; it also features motion controls, an inbuilt camera, microphone and stylus for more detailed touch screen controls.

Street View is a popular feature of Google Maps that allows users to virtually explore and navigate a neighbourhood through panoramic street-level images. In order to provide such 360° panoramic imagery, Google developed their own camera systems and now have a number of platforms for capturing imagery. The most common of course is the Street View car but they also have Snowmobiles and Tricycles, and most recently, they introduced the Trekker, a wearable backpack with a camera system on top. Since being launched in 2007, Street View imagery is now available for more than 3,000 cities across 47 countries and even includes a slice of Antarctica.
So go, download- and explore. This app is quite interesting to say the least, and you might even learn a few things while we wait for those heavy hitting Wii U games to hit the west.