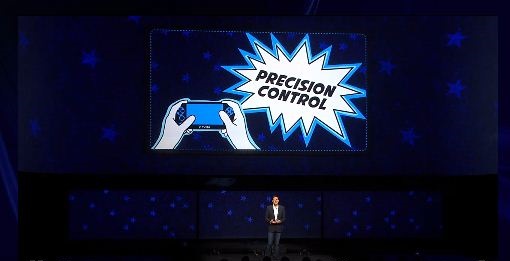 With the president of Gaikai on stage for Sony's Meeting 2013, several big topics were announced.  One of the most significant of those announcements, though, was the introduction of what Sony is calling "Remote Play."
As demonstrated on-stage with Knack, Sony's first officially announced PlayStation 4 title, Remote Play will allow players to pick up their PlayStation Vita (that's right, Vita owners – Sony hasn't forgotten about you!) and stream your PlayStation 4 games in full fidelity straight to your PlayStation Vita.
On top of being able to play PlayStation 4 games on your Vita, Remote Play will also let players have their friends take over control of their game from across the internet.  This provides some really interesting possibilities for play in the future.
For more, keep it right here with Capsule Computers as we take you through Sony's 2013 Meeting.