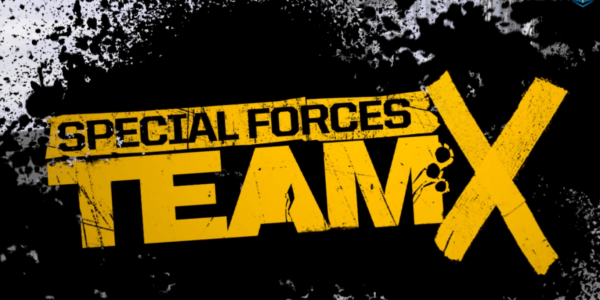 Microprose, together with Atari, announced today that Special Forces: Team X (STX) is now available for purchase.  You can buy the game on Xbox Live Arcade for 1200 Points and Steam for PC ($14.99/£11.99/€13.99).
Zombie Studios, who have previously developed the  Blacklight franchise, created Special Forces: Team X as a fast-paced 3rd person shooter with a special twist on the maps.  STX features a real-time map selection system with each battlefield being divided into three separate zones, with the layout being determined by previous matches.  STX touts over 100 possible map combinations, ensuring the game is constantly shifting.
Customization is paramount in STX.  You can pick your own skillsets and special abilities, create and upgrade your arsenal with rocket launchers, grenades, and licensed weaponry including Sig Sauer and Kalishnikov.  The game features five multiplayer modes including new gametypes Hot Zone and High Value Target, each supporting two to four teams.
Per the official age-gated site, the game features include:
Dynamic Map Tile System – The multiplayer maps in STX are customized in real time by players able to vote on selected tiles in the beginning of each round. The game features 9 unique map tiles, creating over 100 multiplayer map combinations.
Stylized Action – Take part in the fast and brutal action gameplay with bloody executions and headshots.
Player customization – Customize your Special Forces Operator any way you want! Customize your weapons, change your appearance, and select player skills and taunts. Find your perfect loadout for the way you play.
Dedicated Server – The PC version of Special Forces: Team X offers dedicated servers with various gametypes running 24/7.
Heavy Weapons – Heavy Weapons spawns throughout the maps and if you see one available in its weapon box, pick it up, it might just change the tide of battle.
Team Play Bonus – Stick with your team and be richly awarded by your actions. Players that work together in groups of 2 or more will have an advantage in firefights.
Authentic Weapons – In Special Forces: Team X equip your Operator with real world weapons. Select through a range of Sig Sauer's, Kalashnikovs and Colts, or pick up a FAMAS, TAVOR, BW-15 or a Mossberg 500.
Multiple teams – Go beyond the standard 2 team matches, and experience the controlled chaos with 3 and 4 teams in TDM, HVT and HZ. Sometimes fighting more than one team is better for your rank progression.
Attack Dogs – Bring a ferocious canine with you to the battle and send the dog on enemies behind cover.
Gametypes – Special Forces: Team X introduces new gametypes, these are Hot Zone and High Value Target, both that can be played with multiple teams. The game also features the standard gametypes TDM, CP and CTF.