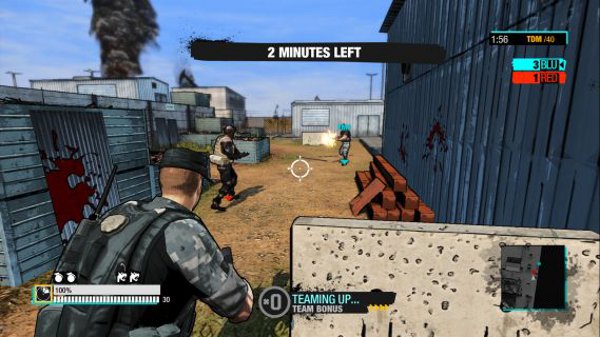 Microprose and Zombie Studios are releasing a new game with publisher Atari and although it is a third-person cover based shooter, it does offer plenty of innovation.  Special Forces: Team X is focused on working as a team, so that players can work together in teams of 2-4 to take out and defeat the opposing team in 5 different game types.
What kind of innovation is Special Forces: Team X bringing?  For one the map each game takes place on is determined not by voting for a given map, but instead by voting for specific environment pieces allowing for over 100 different combinations to change up gameplay.  Additionally, the weapons used in the game get to use the official licensed names thanks to the partnership with Cybergun SA, as well as offering full customization.
Special Forces: Team X will be released February 6th on Xbox Live Arcade and PC, which those interested in getting it on Steam should consider pre-ordering as they can get it 10% off HERE.