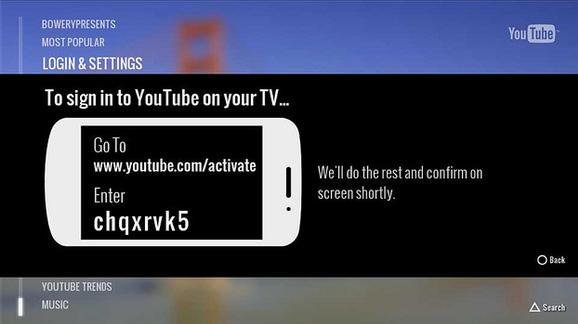 Forget about the browser for your Youtube needs, as Sony have brought a new Youtube app out for the console for users outside the United States. This new and improved app will allow users to browse the video service by controller, and even allow for further control with a smartphone.
Where will this be available, you ask?
The YouTube app will be available in YouTube Serviced Territories (as determined by Google) where PlayStation Store (PS Store) is also available. These SCEE territories include: Australia, Belgium, Czech Republic, France, Germany, Greece, Hungary, India, Ireland, Israel, Italy, Netherlands, New Zealand, Poland, Russia, South Africa, Spain, Sweden, and United Kingdom.
That is quite a list, but the list of new and improved features for the service is even greater. You can see all of the details below, and download the app via the XMB, in 'My Channels' under the TV / Video Services icon.
Key Features
User Experience:
User Interface Optimized for TV
Video Search
Ability to Browse and Search for videos while watching
PS3 Game Controller Support
HD (Up to 720p)
Content Flagging
Closed Caption
YouTube trending and popular video playlists
Smartphone and Tablet Pairing
Browse and search for videos on phone/tablet while watching on PS3
Fling videos to PS3 from smartphone or tablet
Control video with smartphone
Comment on phone while watching
Signed In Experience
Sign-In and Channel Guide
User's liked videos
Watch later videos
User's playlists
Subscribed channels
Search History