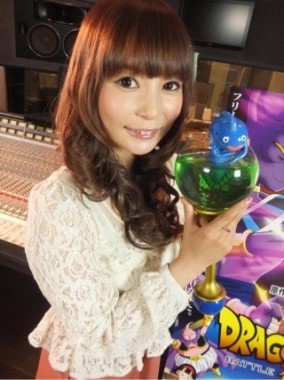 Popular otaku idol Shoko Nakagawa more commonly known as Shokotan broke down during the recording of her cameo role in the upcoming film Dragon Ball Z: Battle of Gods.
Shokotan a known fan of Dragon Ball, broke down into tears and collapsed to her knees upon meeting famed voice actress of Dragon Ball protagonist Goku, Masako Nozawa. Shokotan promptly lost all control of herself but eventually regained her composure in order to perform a kamehameha for press in attendance.
You can see Shokotan's breakdown in the video below. Let us know what you think of this bizarre occurrence in the comments section below.