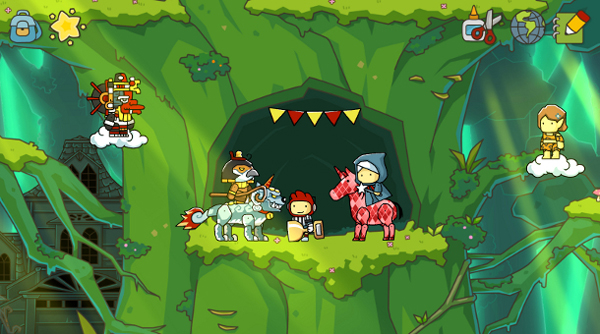 Are you a fan of the word-based object puzzle game Scribblenauts? Maybe you're a PC gamer and can't be bothered with consoles but want a really fun puzzle game to quench your need for stimulation? Then you should definitely check out the latest Scribblenauts game, Scribblenauts Unlimited.
The game finally comes to the PC through the Steam platform, which is a great addition for the franchise. The game see's players using their own imaginations and countless objects summoned by combining words to complete challenges and to collect Starites.
Be sure to check out the Steam store to pick up your copy.