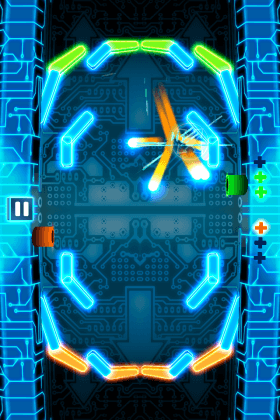 Pinball is one of the most played games ever in the entire world, it is a game so popular that nobody has really dared to mess with the mechanics of the game since its inception. However, what if there was a game that did? Well, there is a game like that and it is called PinWar.
The idea behind the game is that two players have a half of a pinball table each. They must then battle it out to stop the ball from falling into their own respective pits. The winner is declared when the ball enters the opposing players pit.
Be sure to check out the launch trailer below. The app is available on the App Store for iOS systems for a price of $1.99.