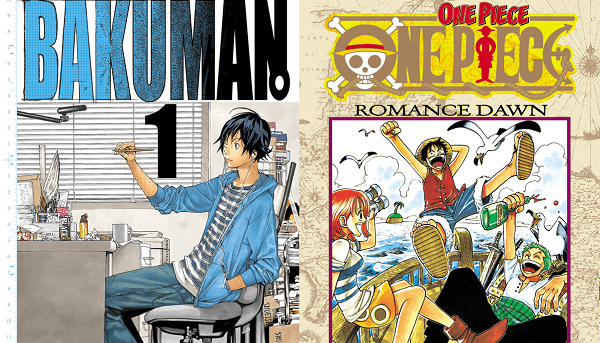 There are many great manga out there and a few of these series have been running for over a decade. As such, trying to catch up or even begin a long-running manga is not only a daunting task, but it is an expensive one as well. Not only are original volumes sometimes out of print or difficult to find, there are so many to track down.
However Viz Media is looking to ease your burden because today the company announced that they will soon be releasing a One Piece Box Set and a Bakuman Box Set. The first one to be released will be the Bakuman Box Set on October 1st for $159.99. Before you worry about that price tag, you should note that this box set contains all twenty volumes of the manga, the Otter No.11 special comic and a color two-sided poster.
The One Piece set will be released on November 1st and cost $185.99 which is a decent amount more than the Bakuman series. The One Piece set will include the entirety of the East Blue and Baroque Works story arcs which comprise the first twenty three volumes of the manga. Besides that the set will also come with an un-detailed mini comic and a poster.
Sadly the company has not shown off how these box sets will look, but with over half a year until they are released, I'm sure they'll let fans know what to expect by then.