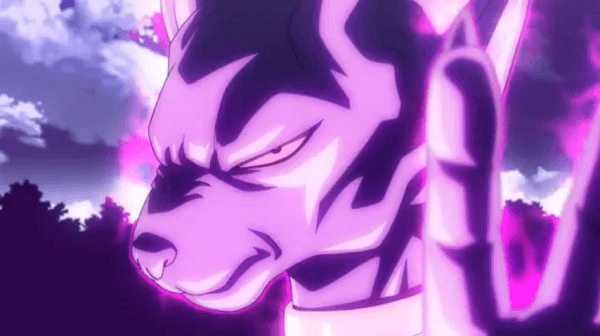 A new trailer for the upcoming film  Dragon Ball Z: Battle of the Gods has been released. The trailer goes for just over a minute and showcases the Z warriors attempting to take on Bills and Whis, the God of Destruction and his assistant.
The trailer revealed a few more interesting plot points. Bills is out to destroy earth and easily outclasses the Z warriors current power levels. One of the Saiyans (presumably Goku) transforms into a Great Ape, something we have not seen, at least in the main DBZ series, since the Saiyan Saga. After that, Bills and the narrator both comment on a "Super Saiyan God" appearing. V-Jump Magazine teased this in their latest issue and it is looking likely this will be an entirely new form of Super Saiyan.
The movie is set for a release in theaters throughout Japan on the 30th of March. You can view the latest trailer below.