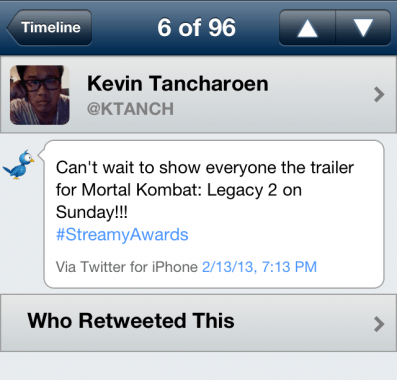 You screamed "GET OVER HERE" and now it's about to arrive!
Hardcore Mortal Kombat fans have been waiting for what seems like forever, but now the moment they've been waiting for has finally arrived! Kevin Tancharoen, director of the successful online web series Mortal Kombat: Legacy has announced via Twitter that the first trailer for season 2 will be revealed this Sunday during the Streamy Awards.
This season is set to take place during the first Mortal Kombat tournament, focusing on both the action and back stories of the series' iconic characters. For more information on the Streamy Awards, be sure to check out the official website here.