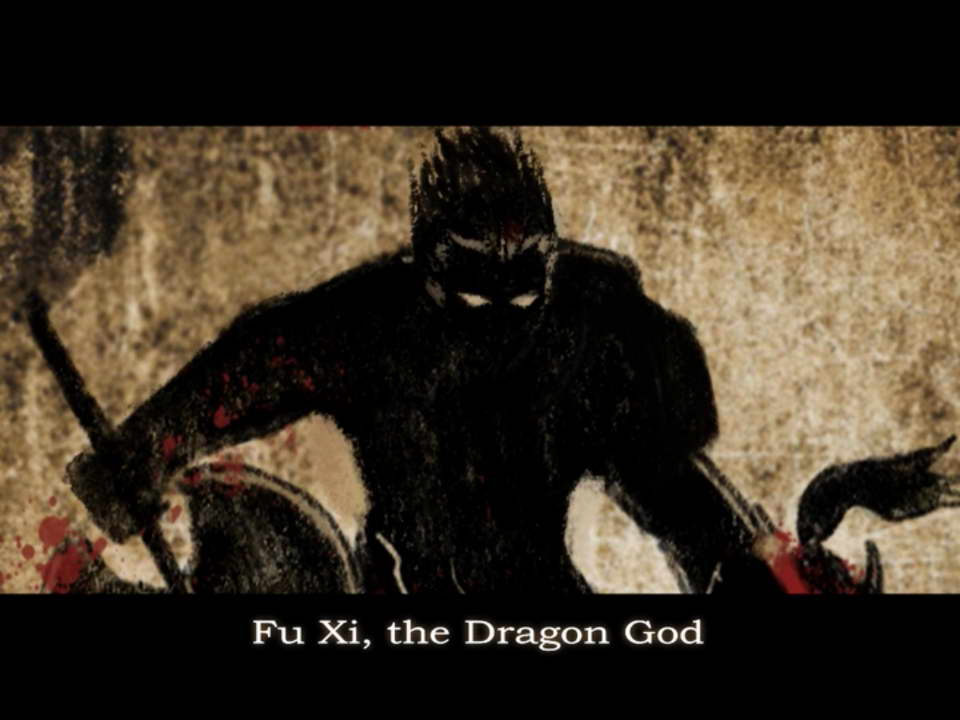 Welcome back for this week's iOS Game Suggestions. If you missed last week's, or are new to the suggestions, click on the link below and check out what cool games you should be picking up for your iOS device along with the introduction on how the suggestions work. (suggestions 1 has how it all works)
MasterAbbott's iOS Game Suggestions
A great week on iTunes! As always, it started slow and but ended with a bang! There are many must-buy games this week in all departments, FREE, 99c and over 99c. This week I've suggested a total of 19 great quality titles. Make sure you check them all especially… The Gods: Rebellion, Gun Bros 2, Hell Yeah! Pocket Inferno, Civilization Revolution, Year Walk  just to name a few.
Break down below :
7 – FREE Games
8 – $0.99c Games
4 – Over $0.99c Games
As always for this week's suggestions are all new titles that you should take a look at and consider spending your hard earned iTunes cash / time on.  Well the Free games just below certainly should all be given a shot as they won't cost you anything!
For The Cheapskates – FREE GAMES
 

MASTERABBOTT'S FREE GAME PICK OF THE WEEK!

Gun Bros 2 – Price : FREE – Publisher – Glu Games (Untold years after the first T.O.O.L. wars, the Tyrannical Oppressors Of Life have returned to finish the job. Only the Freakishly Rugged Advanced Genetics Galactic Enforcement Division (F.R.A.G.G.E.D) agents Percy and Francis Gun stand in their way. Armed with a new array of highly advanced and ridiculously destructive weapons, the Gun Bros are once again defending the galaxy from the T.O.O.L. insurgency. It is a time to innovate and eradicate. The last conflict has left both sides scrambling to rebuild their armories.) on iPad & iPhone. GET IT NOW FOR FREE

 

Turbolab Pursuit 

–

Price : FREE

– Publisher –

Bulkypix

 (In a world that has only just discovered automobiles, a mad scientist has been busy atop his tower, putting the finishing touches to his all-new prototype vehicle. But the local mafia would love to get their hands on his revolutionary invention… Turbolab Pursuit is a 2D game featuring a subtle cross between a runner and a shoot 'em up. Use Professor West's wacky invention to rocket down the hills and escape the clutches of the enemies hot on your heels.

) runs on iPad & iPhone.

GET IT NOW FOR FREE

 
Heal Them All – Price : FREE – Publisher –

Shortbreak Studios

 (Vicious germs strike again! Face them and repel the invasion in Heal Them All – an addictive Tower Defense game from the creators of warmly received Sugar High! Commanded by Lieutenant Sicko and General LaPlague, armies of microbes are threatening to attack children and infect their organisms. Face the invaders and wipe them out with medical micro-towers! Smash the waves of bacteria, complete special missions, destroy germ Commanders and use mighty power ups to prevent the fever from rising! Help the patients and Heal Them All!

) runs on iPad & iPhone.

GET IT NOW FOR FREE

 
MetalStorm: Online – Price : FREE – Publisher –

Z2Live Inc

 (Dominate the skies and master the world's most advanced combat aircraft as you experience the best looking, most action packed jet fighting game for iOS – MetalStorm: Online!

) runs on iPad & iPhone.

GET IT NOW FOR FREE

 
Mad Merx: Nemesis – Price : FREE – Publisher –

Triniti Interactive Limited

 (RUN and GUN just got a lot more FUN! call your friends (and enemies) because it's time for MULTIPLAYER MAYHEM! Multiplayer is here! The best tactical shooter in the App Store just got even better, so suit up as a Sniper, Commando, Raider, or Scout and take on friends and foes alike! This is Mad Merx the way it was meant to be played!

) runs on iPad & iPhone.

GET IT NOW FOR FREE

 
Flutter: Butterfly Sanctuary – Price : FREE – Publisher –

Mobage Inc

 (Care for your own rainforest and raise butterflies through their incredible life cycle. Use your touch to bring light and life into the environment and assemble spectacular butterfly collections! Each butterfly is a vibrant, artistically expressive depiction of a real life species with stunning wing patterns and unique behavioral characteristics. You can collect endless varieties of brilliantly colored flora and fauna to attract new butterfly species. From chrysalis to caterpillar to butterfly, you can foster these delicate creatures with pollen and help the rainforest thrive.

) runs on iPad & iPhone.

GET IT NOW FOR FREE

 

Jenga Friends – Price : FREE – Publisher – Natural Motion (Jenga Friends is a brand new way to play Jenga! Get ready for this fast-paced, color-matching, tower-building game of skill and timing. Dive into a tropical paradise and put your stacking skills to the test in weekly tournaments against your friends!) on iPad & iPhone. GET IT NOW FOR FREE
For The Bargain Hunters – 99c Games
MASTERABBOTT'S PICK OF THE WEEK 99c

The Gods: Rebellion – Price : $0.99 – Publisher – Chillingo (An ancient myth. A war among Gods. A lone hero. The Gods is a mind-blowing action experience based on ancient Chinese myth. Play as humanity's last hope as peace and freedom has been lost. It's up to you to be the saviour in this time of sorrow. Developed using the groundbreaking Unreal Engine, The Gods is a visual feast. Featuring luscious landscapes, explosive action sequences, and highly detailed characters, The Gods will blow you away.) runs on iPhone & iPad. BUY NOW

 

Hell Yeah! Pocket Inferno – Price : $0.99 – Publisher – SEGA (You are Ash, a devil rabbit and the prince of Hell. Tool up with the meanest weapons, the scariest masks and craziest wheels to defeat the ugliest monsters. Hell Yeah! is a crazy action-adventure side-scroller set in Hell. This is the perfect on-the-go companion for dressing up a psychotic rabbit (Ash) in ridiculous masks and shooting gruesome monsters. In Hell Yeah! Pocket Inferno, you ride an awesome jetpack driller, avoid deadly obstacles, fire kick-a*s weapons, exterminate ugly monsters, collect gold, level up, unlock collectibles and complete missions across the crazy worlds of Hell Yeah!) runs on iPad & iPhone. BUY NOW

 

Winx Card Game – Price : $0.99 – Publisher – Alessandro Risuleo (A magician fight, full of surprises!
Take your picture and customize your character, or choose your favorite Winx character and fight against Tritannus with magic and spells. Through various card combinations you can create different spells using magical powers. Also remember to get help from Selkie or visit the powerful Sirenix Book. During the game you can use the help of a specialist or a spell otherwise.) runs on iPhone & iPad. BUY NOW

 

Cyto – Price : $0.99 – Publisher – Chillingo (Cyto has lost his memories, help him get them back. Fling Cyto through beautiful, other-worldly levels to collect memory fragments and piece together his story in this irresistible, cute, and challenging puzzle game. There are three memory fragments scattered throughout each of Cyto's 81 levels but getting them all will be an epic journey. Use puzzle-solving skills, different abilities, and elements, and a good aim to collect them all and unlock the story. Avoid spikes and other dangers on your quest to reach the portal at the end of each stage.) runs on iPhone & iPad. BUY NOW 

 
Civilization Revolution – Price : $0.99 – Publisher –

2K Games

 (Lead your civilization from the dawn of man to the modern age and beyond in Sid Meier's Civilization Revolution. Go head to head with history's greatest leaders as you wage war, conduct diplomacy, discover new technologies, inspire your nation and build the most powerful empire the world has ever known.) runs on iPhone & iPad.

BUY NOW

 
Diggin' Dogs – Price : $0.99 – Publisher –

Chillingo

(Get those paws going and dig on down. Use the intuitive and incredibly easy to master controls and try to find the hidden coins, all three of the secret bones as well as the all-important golden boot in each level. Look out for a variety of hazards while you dig from poisonous mushrooms, to buzzing wasps intent on giving you a nasty sting. Try to keep your canines in one piece for the maximum score!) runs on iPhone & iPad.

BUY NOW

 

Worm Run – Price : $0.99 – Publisher – Golden Ruby Games (You are Zeke Tallahassee, hapless space janitor in the wrong place at the wrong time. Swipe on your touchscreen to move Zeke through an ever-changing labyrinth all while being pursued by a blood-thirsty, gigantic space Worm.) runs on iPhone & iPad. BUY NOW 

 
Major Magnet  – Price : $0.99 – Publisher –

Iddiction

 (With an insanely funny set of characters, including loyal sidekick Gus the Guinea Pig, Major Magnet's off to save the world from Colonel Lastin, without even realizing it. Sometimes a hero can come from anyone, especially if they have a magnet to help them out. All he wants is his yellow cape back! Gone are the days of playing a game where you just run around, stomping on mushrooms — this is magnetic gameplay! Tap a magnet, swing and shoot the Major to race through each level. It's as innovative as it sounds and incredibly fun to master.) runs on iPhone & iPad.

BUY NOW
For The Millionaires – All games over $0.99
 

MasterAbbott's over 99c Pick Of The Week!

Year Walk – Price : $3.99  – Publisher – Simogo (In the old days man tried to catch a glimpse of the future in the strangest of ways. Experience the ancient Swedish phenomena of year walking through a different kind of first person adventure that blurs the line between two and three dimensions as well as reality and the supernatural. Venture out into the dark woods where strange creatures roam, on a vision quest set in 19th century Sweden. Solve cryptic puzzles, touch and listen in your search to foresee the future and finally discover if your loved one will love you back.) runs on iPhone & iPad. BUY NOW

 

Grudger – Price : $2.99  – Publisher – Noble Muffins (Grudger puts his life on the line for the morally ambiguous strangers he calls his customers. He's a lowlife free runner in a dangerous steampunk world and he always delivers the goods. There is no life bar in this puzzle-runner hybrid; only the sound of crushed bones. Run, jump, roll, slide and bounce off walls to proceed. Use your environment to master all thirty levels in this acrobatic adventure.) runs on iPhone & iPad. BUY NOW

 
Dreamjob Kid's Doctor – My Little Hospital – Price : $2.99 – Publisher –

Tivola Publishng

 (Jump into the role of a kid's doctor and treat the little aches and pains of your patients. While doing this you'll learn a lot worth knowing about bodies, children's illnesses, health and nutrition.

) runs on iPad.

BUY NOW

 
Spunk and Moxie – Price : $1.99 – Publisher –

Tilt Studios

 (In a secret lab, an evil scientist worked for years to create a formula that would give him extreme athletic powers – it didn't work out. So the formula sat alone in an empty warehouse, slowly mutating until it came to life and became Spunk and Moxie! Help Spunk and Moxie escape in this classic-style platformer with a fresh new twist; one-touch input gives the player full control over sliding, jumping and bouncing through 30 levels across 3 visually stunning themes; The Warehouse, Factory, and Laboratory.) runs iPad & iPhone. BUY NOW
There you have it folks these games should keep you busy for quite some time well until next week at least. I'll be back next week for another dose of iOS goodness, in the meantime if you would also like to suggest your own suggestions, please feel free to share them in the comments section below or in the iOS forum section on the site here.
Remember kids, Play Hard Or Don't Play At All!