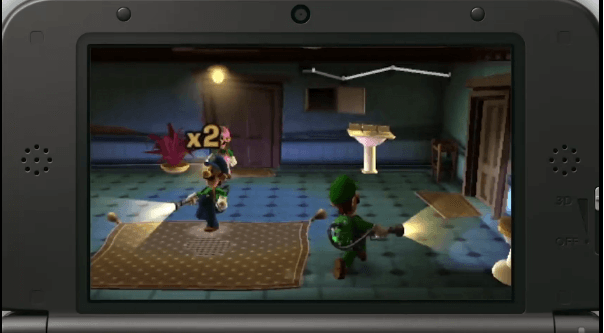 The upcoming Luigi's Mansion game, Dark Moon, will be featuring a new Multiplayer mode which is a first for the franchise. Luigi's Mansion Dark of the Moon is the upcoming Luigi's Mansion game for the 3DS console, previously known as Luigi's Mansion 2.
The designers are plugging the multiplayer as a fun experience with multiple Luigi personalities ranging within a variety of colours. It looks like a lot of fun. Players will be equipped with the updated vacuum and will have enhanced abilities like in the main story.
This looks like a fun addition to an already fun looking game.