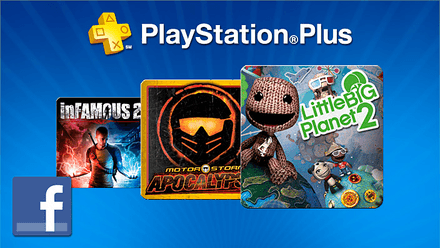 PlayStation Australia is offering a 30 day free trial of its PlayStation Plus service for those that "Like" their Playstation Australia Facebook page and fill in a small form. A code will be sent to your e-mail that you can use in the "Redeem Codes" section of the PlayStation Store to claim your free month of PS Plus.
Unfortunately, you can not redeem the code if you are already on a trial or playing for Plus, however the code you receive does not expire until the end of this year so feel free to grab a code and hold onto it until a time when you can use it.
Now is a great time to claim this offer as the Square Enix published Sleeping Dogs was recently added to the instant game collection on PS3 and is available alongside other great games such as Infamous 2 and Little Big Planet 2. The Plus service is also available on the PS Vita and gives access to Uncharted: Golden Abyss and Gravity Rush among other great titles.
An ending date for this promotion has not been stated so grab it while you can by heading to facebook.com/PlayStationAU .