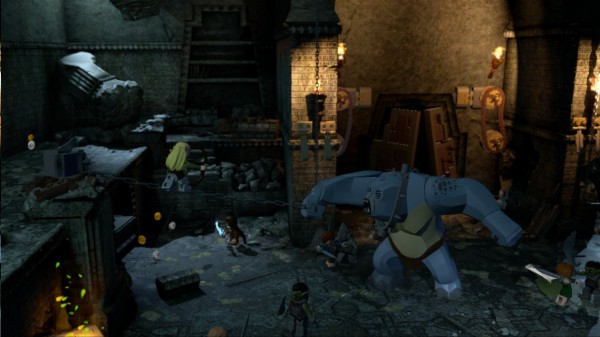 LEGO Lord of the Rings may have already visited practically every other current generation console and hand held (i.e. Xbox 360, PlayStation 3, PS Vita, Wii, Nintendo DS, Nintendo 3DS and PC), but even with all those available options there is still a chance that gamers might have missed the chance to throw Gimli about willy-nilly, turn people into dancing skeletons, or destroy the One Ring (if you're into that).
To ensure that the absolute maximum number of players get to enjoy any or all of those things and more, LEGO Lord of the Rings is set to be coming to Mac on February 21st, 2013.  Thanks to the folks at Feral Interactive, a leading publisher of Mac games, gamers that find themselves exclusive to Mac will be able to enjoy the adventure and fun.
Priced at $29.99 in North America (£19.99 UK or €24.99 elsewhere in Europe), LEGO Lord of the Rings will be available upon its release for direct download from Feral Interactive, as well as other partnered digital sites worldwide.