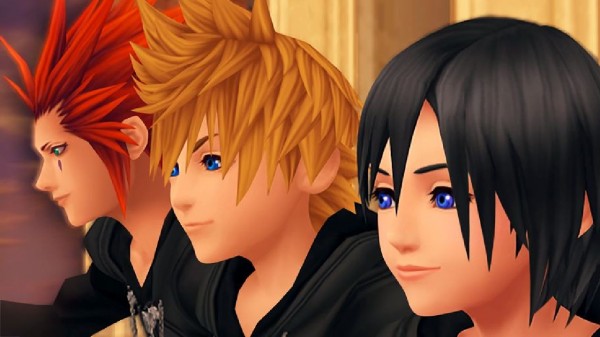 Those of you that were worried that the PS3 exclusive Kingdom Hearts HD 1.5 ReMIX would not be released outside of Japan can now rest easy. Square Enix has confirmed the game will be coming to North America and all PAL territories sometime this Fall season.
The game will be localized in English, French, German, Italian and Spanish. While the Japanese release features both English and Japanese voices, other versions of the game will have the Japanese dub removed.
Kingdom Hearts HD 1.5 ReMIX is a remastered compilation featuring the original Kingdom Hearts, Kingdom Hearts Re:Chain of Memories, and the entire collection of the story cutscenes from Kingdom Hearts 358/2 Days with remade graphics and new musical content to upgrade it from the original Nintendo DS version. The original Kingdom Hearts will be the previously Japan only Final Mix version,  which contained exclusive content such as additional enemies, abilities, weapons, missions, cutscenes and a secret movie. As is mandatory with all PS3 releases, the game will also feature full trophy support.
This remastered compilation is shaping up to be quite a package and if priced like most other collections would be a must have for any Kingdom Hearts fan or for those wanting to get in to the series. Let us know what new features you're most looking forward to in the comments below.