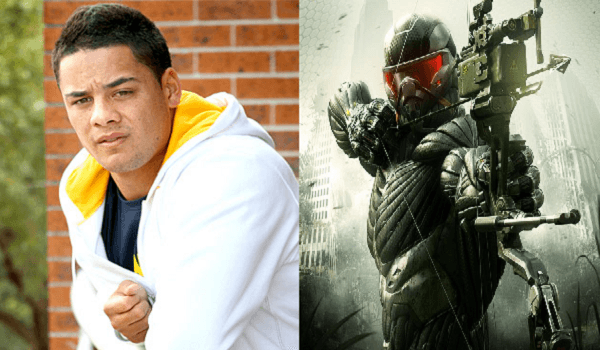 To celebrate tomorrow's launch of eagerly awaited sci-fi shooter Crysis 3, NRL star, recently appointed co-captain and self proclaimed gamer Jarryd Hayne will be getting body painted to resemble the main character of the game, 'Prophet'. After getting his body painting professionally applied, Hayne will be posing for photos with a life-sized Prophet model as well as taking three very lucky fans to play football with, paint and all. After running around with the sick Nanosuit powers that presumably come with such make-up, Crysis 3 will get its own chance at providing some competition to Hayne and his three fans as they take part in some hands-on time with the game. Sounds like a fun football-gaming crossover, who would have thought.
Hosted tomorrow at Parramatta Stadium, home of Jarryd Hayne's own team the Eels and then later moving to the Old Kings Oval, this looks to be an event fans are sure to not want to miss. Occurring from 3:30pm until 6:00pm tomorrow on the 21st of February, this event held by the NRL in conjunction with EA certainly seems to be one of the better ways to spend your afternoon.
Crysis 3 is hitting store shelves tomorrow in Australia and New Zealand, arriving on the Xbox 360, Playstation 3 and PC. Players take on the role of Prophet as they use their augmented physical abilities and slick weaponry to save Earth from a global alien threat while also fighting off those dastardly CELL operatives. Compelling stuff.