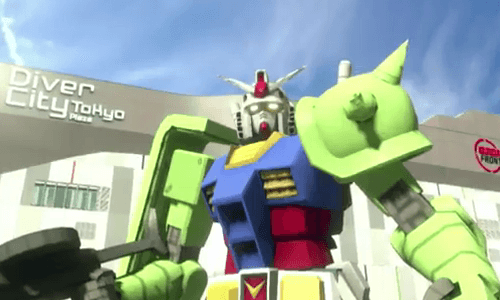 Bandai's latest project in the Mobile Suit Gundam pipeline is a new game title by the name of Gundam Breaker.
The premise behind the game is quite interesting. If you are a fan of the many Gundam anime series out there, then odds are you're familiar with Gunpla, or the practice of Gundam Model Kit Building. There are international competitions where Gunpla builders create their own customised mobile suits and submit them for judging based on originality and the degree of customization. This game accentuates that customization. Bandai is taking a page out of Armored Core's book of gameplay stylings and adding the ability for players to fully customize and create their very own mobile suits to fight with in this stylised action game. The building style borrows heavily from the influence of Gunpla building as can be seen in the latest release trailer below.
Now while the release potential for this title in the west is pretty unlikey, the premise concept is pretty cool. And although I weigh the chances of a western release unlikely, that's not going to stop this Gundam nut from importing upon release. The game appears to be set for a rough 2013 release on the Playstation 3 and PS Vita.