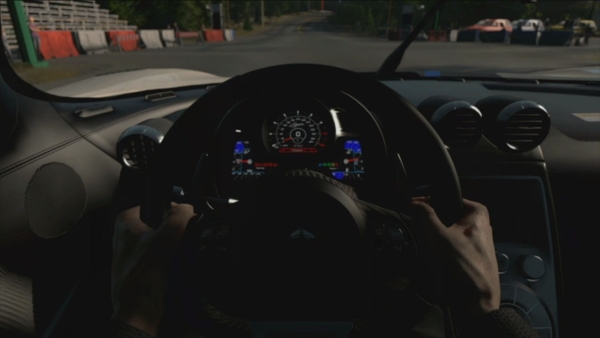 In the past, PlayStation consoles have always launched with a racing game, whether Ridge Racer or Gran Turismo.  This time around, a new challenger enters the race.
Evolution Studios, developers of MotorStorm, have announced their inaugural PlayStation 4 title.  With its focus on team-based racing, DriveClub will come to the PlayStation 4 with all of the detail you were wanting from a Gran Turismo game and more.  DriveClub features extremely detailed real-world cars.  The developers even went so far as to model the leather and suede on the interior so the lighting is correct on it.
DriveClub will feature team-based challenges instead of focusing on a set of races.  Also, like a squad-based first person shooter, DriveClub will reward players based on how well they do in conjunction with their club – the online team they choose to race with.  DriveClub looks to be everything Gran Turismo fans could hope for and more.
Keep it tuned to Capsule Computers as we cover the rest of Sony's 2013 Meeting.