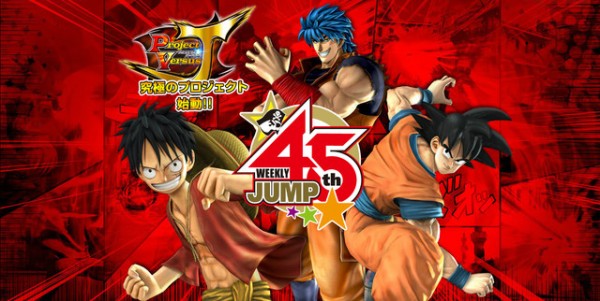 You may remember hearing about a certain anime special which will feature a crossover between Dragon Ball Z, One Piece and Toriko a few weeks ago, well today a key visual for that crossover special has been released.
As you can see below, this crossover will feature the three main characters and according to a spoiler summary provided by Twitter user 0XMURADX0 who also found the image, other characters will appear as well. For a brief summary of what the special, which will air on April 7th, will contain, at least according to this user, check past the image but it is worth noting this could spoil things for those looking forward to the cross over. (Part 1)
The International Gourmet Organization sponsors a race and the winner gets some sort of rare food (Carat jeu Cow). So first part is about Luffy Vs. Toriko Vs. Goku trying to win the race.

(Part 2 SPOILER)
Mr. Satan wins the tournament and some twist about the race which was held in order to lure creatures that suck the power of the deep sea or whatever. Luffy senses this creature emerging then I assume the trio obliterate it. This is a rough translation, just pointed out the important parts.