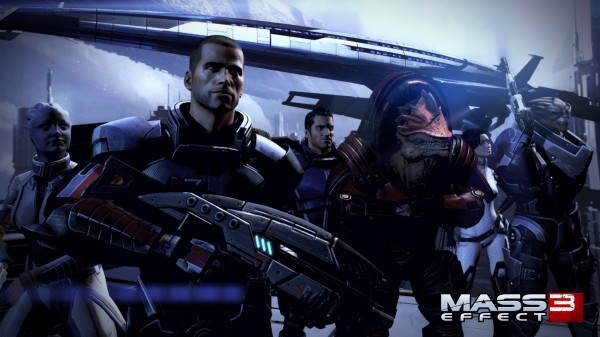 BioWare have formally announced two new DLC packs for Mass Effect 3, and while die-hard Mass Effect fans will undoubtedly love having even more content at their finger-tips, it is also going to be the last hurrah for our beloved Commander Shepard.
One pack – Reckoning – will be multiplayer-focused and the other – Citadel – adds a new chapter to the single-player campaign. Mass Effect 3: Reckoning will be arriving first on February 27th and will be FREE to download! It will include brand new characters, weapons and upgrades.
Mass Effect 3: Citadel will be available on March 6th for 1200 MS Points and will allow fans one final opportunity to work a mission as Shepard before we look towards the future of the franchise – one devoid of the fan-favorite bad-ass. It's being pegged as a sentimental journey with Commander Shepard and their squad, so get emotionally prepared.
Casey Hudson, Executive Producer of the Mass Effect series, said;
"The team has poured heart and soul into Mass Effect 3: Reckoning and Mass Effect 3: Citadel. As the launch of these chapters near, the feeling around the studio is bittersweet,"said Casey Hudson, Executive Producer of the Mass Effect series. "We have always been humbled and driven by the passion of our fans for the Mass Effect trilogy. We hope fans will enjoy spending more time with some of their favorite characters — we have certainly enjoyed spending time creating them. We're excited to release this final sendoff for the trilogy and move forward into the future of the Mass Effect universe."
The developers over at Bioware Edmonton will be previewing Reckoning on the official Bioware Twitch.TV channel at 4:30AM EDT on February 26. They will streaming live gameplay and also taking your questions, so take part.