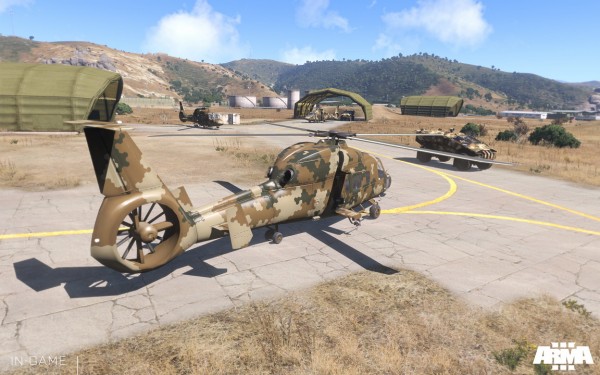 Bohemia Interactive today revealed some of their more amazing plans for the upcoming ARMA III video game exclusive to the PC. The game is the sequel to the popular ARMA II video game, made even more popular by the mod: Day Z, which is also soon to get it's own release as a fully fledged title.
What's interesting about these announcements for ARMA III is that the developers will be allowing players to play around in the Alpha sandbox version of the game after a purchase of the Alpha, or the Digital Deluxe Edition, both of which are to appear in the Steam store in one weeks time.
What's also cool is that anyone wanting to support the development of the game can do so by ordering the Supporter Edition of the game. The Supporter addition costs a little bit more, but comes with a greater number of bonuses than does the Digital Deluxe Edition or the Alpha.
Lastly there is a free to play version of the game that does not include multiplayer or mod support. This is called Alpha Lite and is only accessible by players that receive an invite from someone with an existing copy of the game. Interestingly enough, Alpha Lite players will also be able to distribute codes to other players.
Be sure to check out the Official Store page for more info. Also be sure to check out the gallery below for some nice pictures from the game.