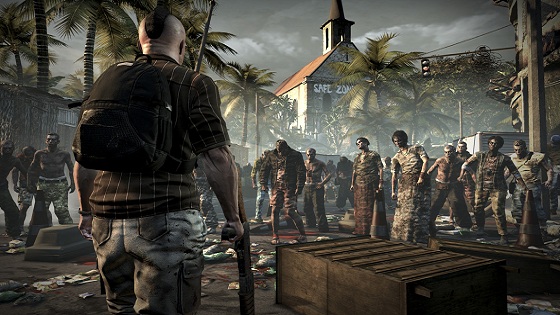 Are their any PC gamers that love first-person shooters, but haven't gotten Dead Island yet?  If there are and those are interested in checking it out for a great price, they have a chance at snagging it at the best price ever of FREE.  This isn't just the run-of-the-mill standard edition either, this is an all out Game of the Year Edition; however, only those that follow the rules outlined for the giveaway.
So what does it take to get one of the 5000 copies of Dead Island GOTY Edition?  Well, as the promotion is part of Raptr Rewards, players looking to score a free game on February 28th must first have a valid Steam account and have run the Raptr Desktop App.  After performing those easy steps, they must reach the level of "Dedicated" in any top FPS game.
Those interested can find out more from the website HERE, but overall this seems like a decent way for those that haven't tried Dead Island out yet to get their chance before its sequel Dead Island Riptide comes out, especially for those that already meet the requirements.