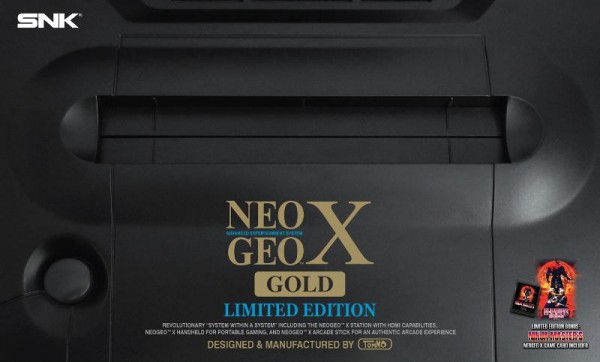 Remember the NEOGEO X GOLD that released back in December? Well, it turns out the niche little platform as been quite a success for Tommo, and will be seeing some new games added to the already strong retro line-up.
Those games included in the newly titled pack NEOGEO X Classics: Volume 1 are:
Art of Fighting 3
Blazing Star
Breakers Revenge
Fatal Fury: Mark of the Wolves
Kizuna Encounter
The King of Fighters '96
The Last Blade 2
Metal Slug 2
Samurai Shodown 3
Savage Reign
Sengoku
Shock Troopers
Super Sidekicks 3: The Next Glory
Top Hunter
World Heroes Jet
15 more games in one big blast is quite nice, and seeing more retail love is sure to get more interest brewing for the little handheld that could. Making matters sweeter is the data transfer that will be bundled in, as well as a new charging cable for on the go play and system update 1.0. Expect all of these goods to hit shelves in one fine package in April.