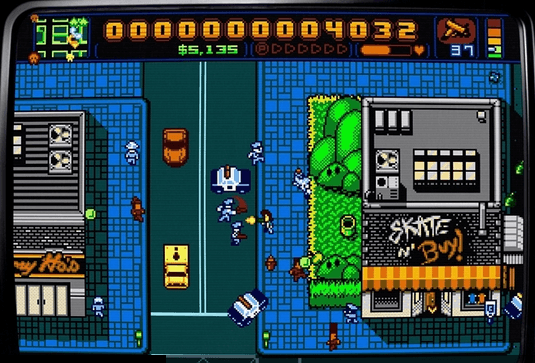 Ever wanted go on a Rampage and whist keeping it Retro at the same time?  Well now you can! Retro City Rampage has just been released on XBLA today, now you can take on the "EVIL" GOOD GUYS as they stop at nothing to protect the good citizens of Theftropolis and Rampage all over their fair city by stealing over 40 different vehicles, and using over 25 awesome weapons and power ups!
The game contains over 80 story missions and arcade challenges that will keep you busy for quite some time with the added bonus of being able to challenge your friends and show them who the real Crime lord of Retro City Rampage is!
Are you man enough to take down Theftropolis?  If you are pick it up for only 800MS points here.  Or if you're not sure try out the demo here.  For more information on the Retro City Rampage check out their official website here.