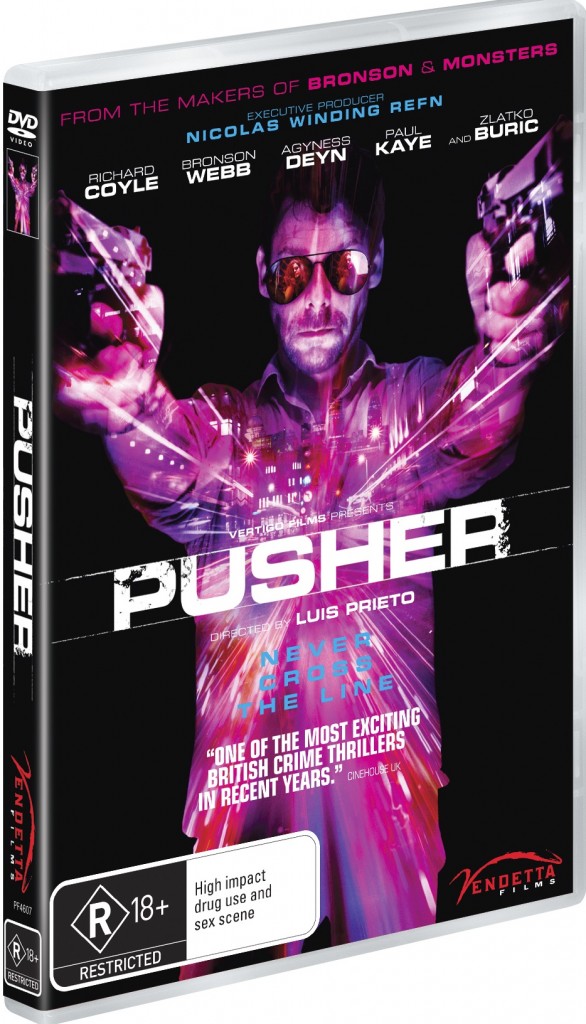 Gritty British crime movie, Pusher, is coming to DVD in March here in Australia. The exact date for this is March 13 and will include both DVD and Blu Ray releases for the film.
The movie follows the Drug Dealer Frank who borrows money from his drug supplier Milo. This is to fund a scheme that he believes will make rich incredibly quick. However, this scheme quickly falls apart leaving Frank broke. He is willing to screw over as many people as possible to pay back his debt.
The film releases on March 13 and will retail for $32.95 for the DVD and $37.95 for the Blu Ray disc.