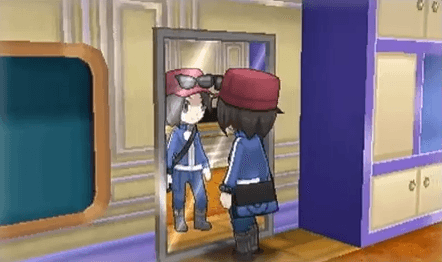 During Nintendo's Pokemon Direct conference among the revelation of the newest installments in the long running franchise Pokemon X and Pokemon Y was the revealing of the game's new protagonist.
The new protagonist can be seen above in male form. The female form of the protagonist was shown briefly but not in a clear enough manner to get much of an idea of design. The male wears a red cap with sunglasses seated on top of them and a blue-ish tracksuit like attire.
What do you think of the new Pokemon protagonist? Let us know in the comments section below.