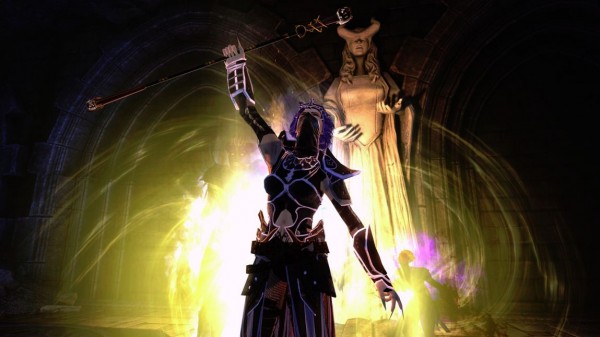 Fans of the Dungeons and Dragons may recognize the name of the upcoming MMORPG from Cryptic and Perfect World Entertainment.  Neverwinter will have its beta testing kicked off in February with three stress-test weekend events.  The three dates for the beta events are February 8-10, March 8-10, and finally March 22-24.
There are several ways to get beta access.  PC Gamer is giving away promotional codes, as are events like PAX East and community giveaways.  You can also purchase the "Founder's Pack."
The "Founder's Pack" will come in three separate tiers:
$19.99 – "Adventurer's Pack" – Players on this tier are not guaranteed beta access

$49.99 – "Guardian of Neverwinter Pack" – Beta access, Direwolf companion, Armored horse mount, and in-game 'Founder' title
$199.99 – "Hero of the North Founder's Pack" – Play as the famous drow ranger himself, Drizzt Do'Urden (or as close to him as you can get) with a panther companion, armored spider mount, and the unique Drow playable race
Players interested can get more details here or go to the official site to sign up for the beta themselves.