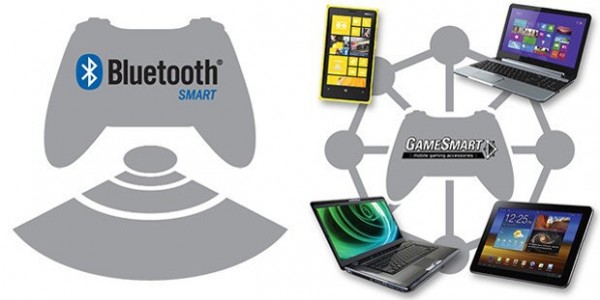 Mad Catz are proud to announce their brand new line up of mobile gaming products for PC, Mac and of course Smart Phone devices. The line up is sure to excite fans of Mad Catz looking to get their hands on some new gaming goodies.
They have announced the following new products as part of their Gamesmart technology line:
R.A.T – mobile gaming mouse which works with bluetooth. It is compatible with a number of different devices.
F.R.E.Q – a new headset designed for easy transportation and excellent audio quality.
M.O.U.S – another mobile gaming mouse with gorgeous aesthetics design, adjustable palm rest, equipped with a nano dongle and app-enabled. It is also compatible with a number of different devices.
C.T.R.L – a mobile gaming controller designed to bring a console-like control system to mobile gaming.
This line of products marks Mad Catz continued support for mobile gaming, something they are sure to continue doing in the future. Let us know what you think of these new products in the comments section.